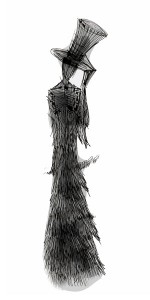 Follow this link to download site:
http://shawntionary.com/clockworks/?p=710
The Gentleman Caller is a steampunk mystery/horror story, set in Clorencia City. It's a free adventure for Savage Worlds, and can play out over one to two nights of gaming. It includes 5 pregen PCs, a complete adventure, and what is hopefully a very nasty encounter at the end.